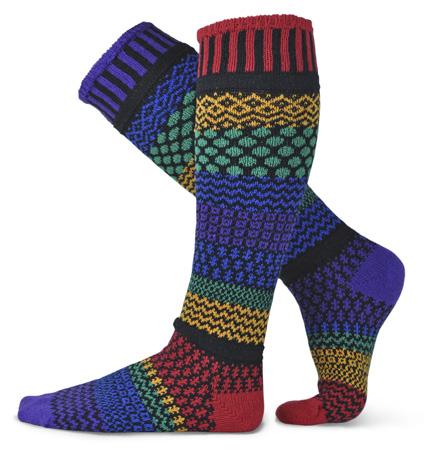 Solmate Gemstone Knee Socks
Solmate Socks
Regular price $28.00 Sale
Show your pride with the Knee High version of the ever-so-popular Gemstone socks! Pretty as a rainbow. Edgy as a statement. The Gemstone Knee Socks features a bold and beautiful prism-filled palette that is easy on the eyes and cozy on the feet. 
Colors in this sock: red, emerald green, gold, purple, blue, black.
Fits comfortably all calf sizes up to 15".
Solmate Socks will be proudly donating a portion of sales from our Pride Collection to Lambda Legal, whose mission is to achieve full recognition of the civil rights of lesbians, gay men, bisexuals, transgender people and everyone living with HIV through impact litigation, education and public policy work.