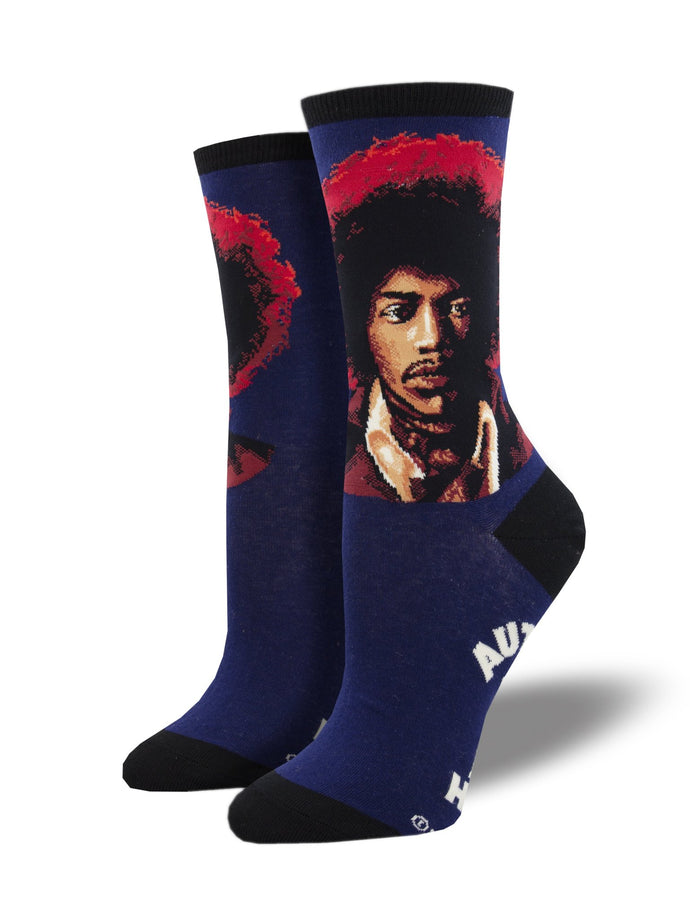 Ladies Hendrix Portrait Socks
Socksmith
Regular price $14.00 Sale
"I just hate to be in one corner. I hate to be just the guitar player, or the songwriter. or the tap dancer. I like to move around."
Socksmith here to tell you that you don't need to define or limit yourself. You are free to experiment and play in new territories. 
And you thought we only offer cute socks for men, huh?