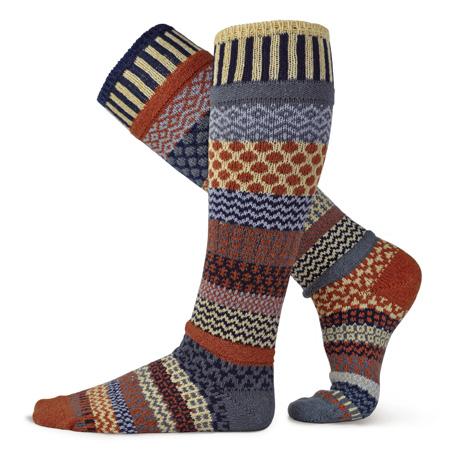 Solmate Nutmeg Knee Socks
Solmate Socks
Regular price $28.00 Sale
Much like the spice, our Nutmeg Knee Socks have a warm, yet slightly sweet design... with a little bit of a kick!
Colors in this sock: creamy yellow, rustic orange, navy, blue-gray, periwinkle. 
Fits comfortably all calf sizes up to 15".
62% Recycled Cotton, 22% Recycled Polyester, 15% Nylon, 1% Lycra.