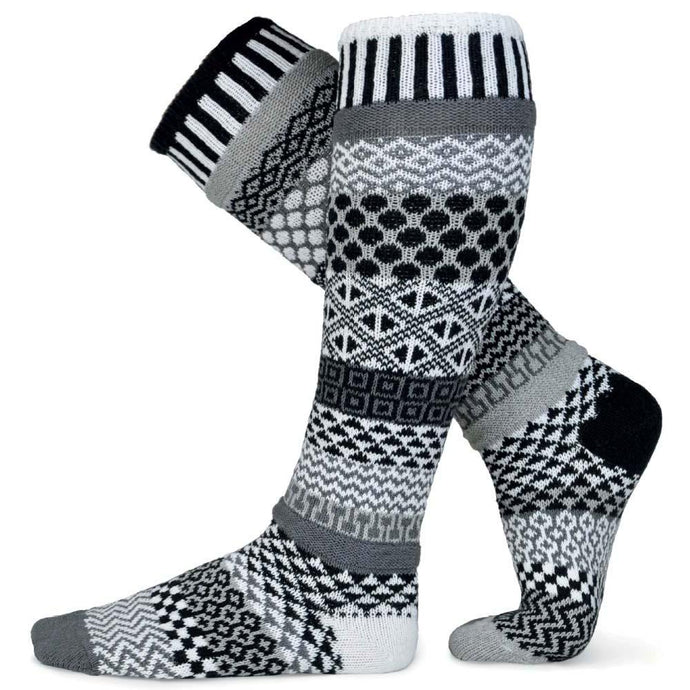 Solmate Midnight Knee Socks
Solmate Socks
Regular price $28.00 Sale
With so much allure and a touch of intrigue, the new Midnight Knee Sock is sure to captivate with its bold and fashionable color palette.
Colors in this sock: black, white, silver and pewter.
Fits comfortably all calf sizes up to 15".
62% Recycled Cotton, 22% Recycled Polyester, 15% Nylon, 1% Lycra.