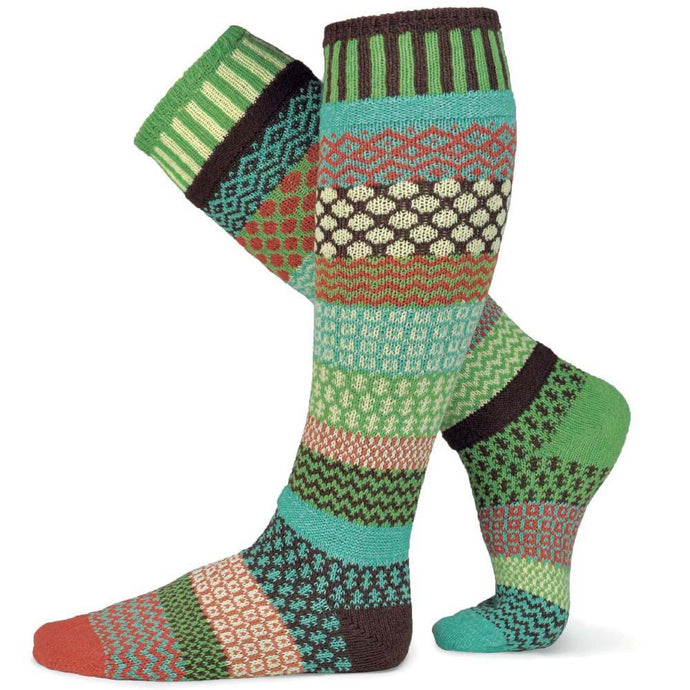 Solmate September Sun Knee Socks
Solmate Socks
Regular price $28.00 Sale
Here comes the sun... September Sun, that is. The newest member of the knee sock tribe is sure to give you all the feels: cozy, artistic and so much fun!
Colors in this sock: pear green, chocolate brown, turquoise, burnt orange and cream.
Fits comfortably all calf sizes up to 15".
62% Recycled Cotton, 22% Recycled Polyester, 15% Nylon, 1% Lycra.